EDELBROCK / MUSI 555 PRO-FLO 4 EFI
Lorem Ipsum Dolar Isperum
Based in Mooresville, North Carolina, Pat Musi Racing Engines is a one-stop shop for sportsman engines with a Pro Mod pedigree. Pat Musi Racing Engines controls every component of the engine, from in-house manifolds to custom cylinder heads.
Pat Musi has been at the forefront of electronic fuel injection (EFI) technology for over two decades, and that experience is available to every customer with custom-designed EFI systems, exclusive software and individualized tuning. Whether going rounds in Super Comp or setting records in Pro Nitrous, each customer receives the same quality and workmanship Pat Musi Racing Engines is known for worldwide.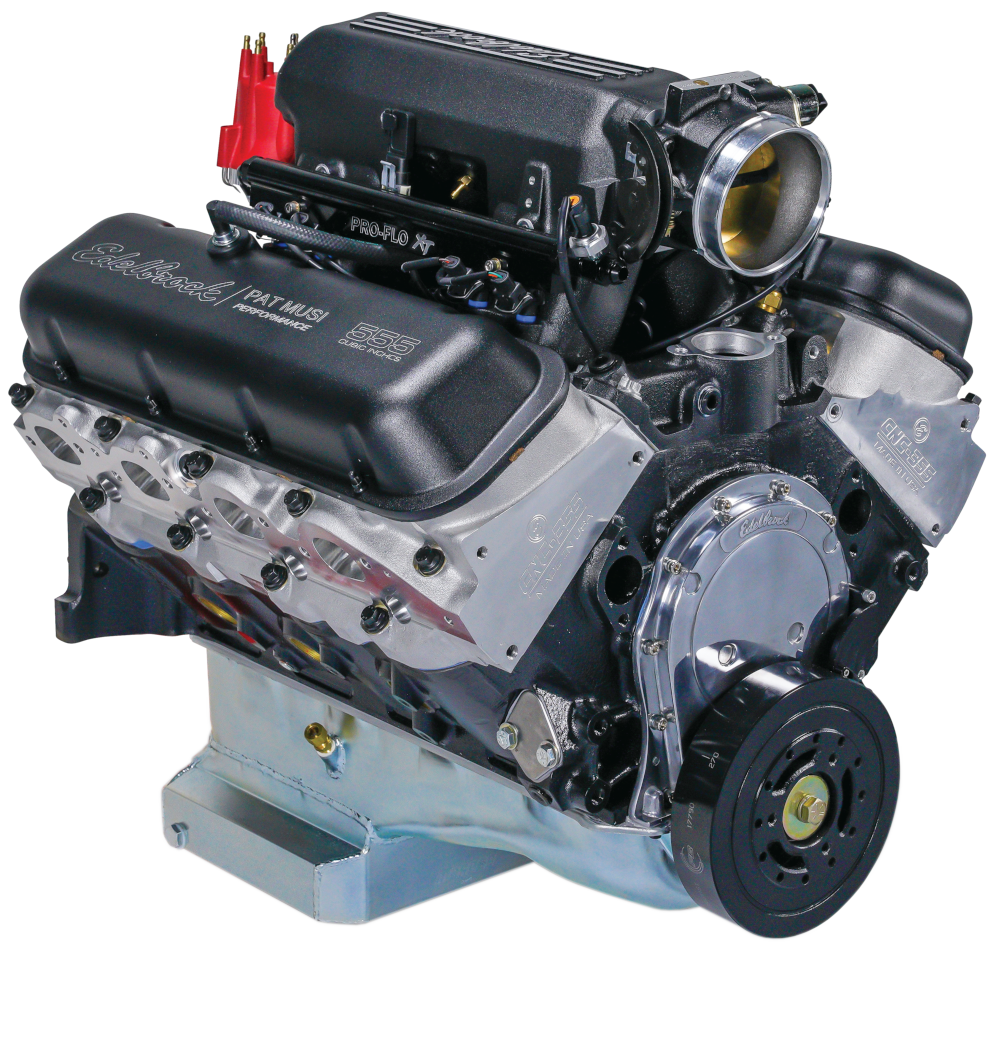 EDELBROCK / MUSI 555 PRO-FLO 4 XT EFI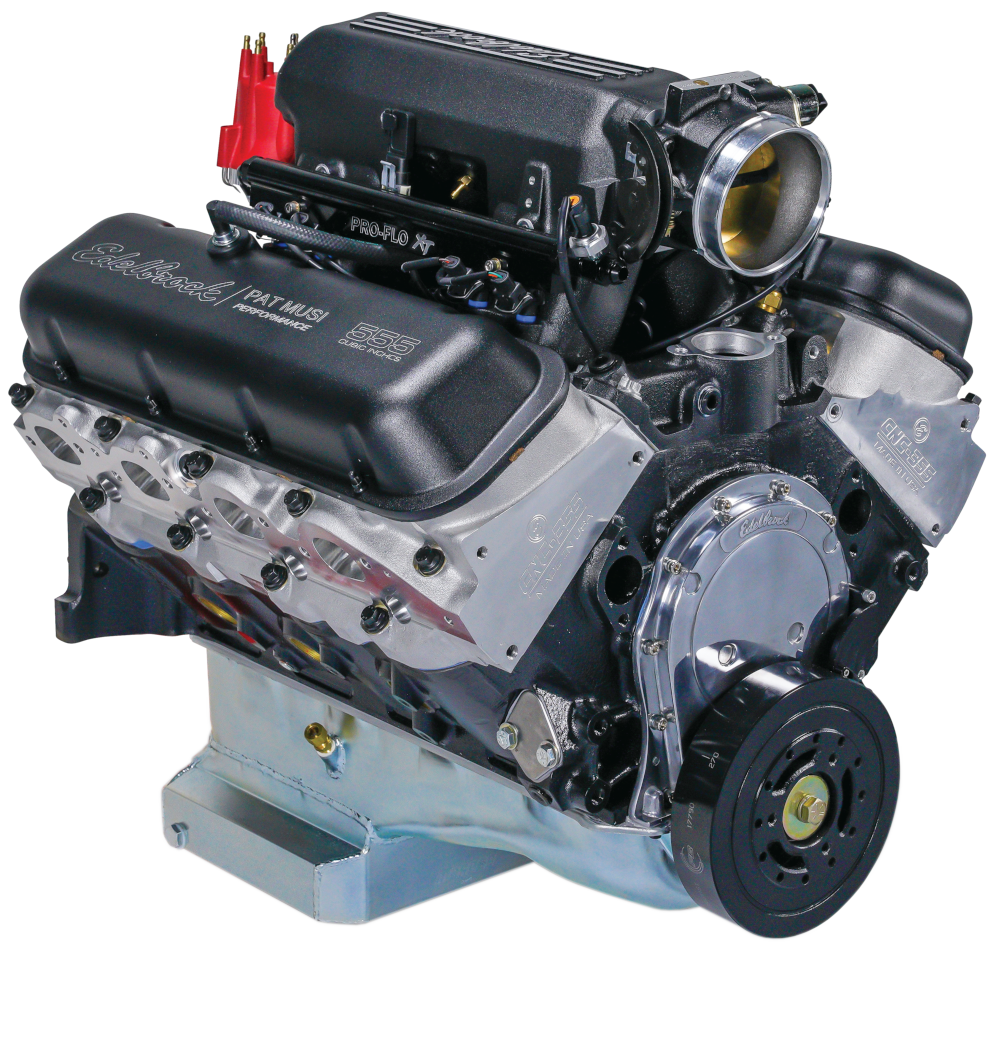 The Edelbrock/Musi 555 Pro-Flo XT is the most powerful crate engine package in our line and features our powerful Pro-Flo XT electronic fuel injection. The Pro-Flo XT EFI system consists of a skillfully engineered intake manifold with a unique design that delivers more horsepower and torque than a traditional single-plane intake manifold. The system also includes fuel injectors, fuel rails, O2 sensor & bung, throttle body, electronic engine control unit (ECU) and handheld calibration module. This engine can be fine-tuned with the handheld calibration module without the need for a laptop.
Features Include:
Pro-Flo 4 XT Fuel Injection
723 horsepower with 652 ft-lbs of torque
Tuned to run on 91-octane pump gas
Most powerful 555 crate engine package